Bhutan to have seismic hazard map
Sonam Pem, Thimphu

Nov 23, 2016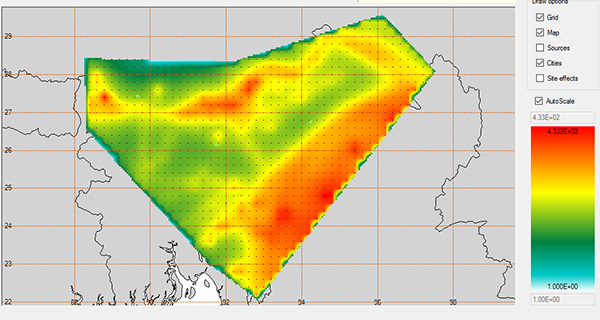 Bhutan will soon have its ever seismic hazard map in an effort to strengthen seismic building code and infrastructure development planning.
Making Bhutan an earthquake resilient country was discussed during an International workshop on understanding seismic hazard and ongoing risk reduction initiatives in Bhutan, today.
Recognizing the vulnerability of the country from natural disasters like earthquake, the government has initiated mechanisms to strengthen disaster risk management in the country.
A Senior Engineering Geologist with the economic affairs ministry, Jamyang Chophel said seismic hazard map will help them to plan big projects properly
He gave an example of hydropower projects.  He said since hydropower projects are important to Bhutan in terms of of socio-economic development, the projects should resist or it should be seismic resilient structure.
Another initiative is to have a standardized building code for Bhutan that is relevant to the needs of the local infrastructure. This will protect public health, safety, and general welfare as they relate to the construction and occupancy of buildings and structures.
Four seismic monitoring stations have already been installed to access accurate information on earthquake.
Ten more monitoring stations will be complete next year.