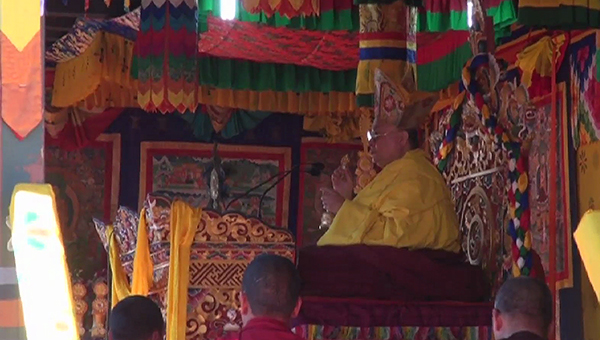 Thousands of devotees received Tshewang from His Holiness the Je Khenpo at the Moenlam Chenmo in Paro, today.
The great prayer ceremony began on Sunday and ends tomorrow.
Led by His Holiness, around 350 monks from the Paro Rabdey are performing the prayer at the ceremony.
His Holiness also gifted Tashi Lekmoen to over 300 elderly devotees aged 80 years and above as a gesture of respect to the elderly.
The weeklong Moenlam Chenmo concludes tomorrow with the Lhabsa Gyalb ceremony.
The Moenlam Chenmo in Paro is conducted every year for the peace and prosperity of the nation.