Queen mother visits Smile Asia Camp in Paro
Yeshi Gyeltshen, Paro

Oct 25, 2016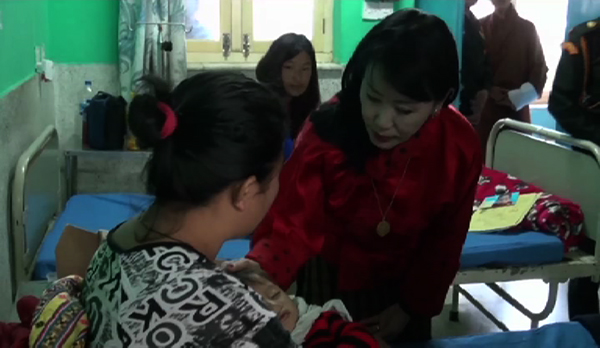 Her Majesty the Queen Mother, Dorji Wangmo Wangchuck visited the Smile Asia Surgical camp at Paro District Hospital, yesterday. Her Majesty, who is the president of the Tarayana Foundation, met with the surgeons and other members of the Smile Asia team.
Her Majesty also interacted with the patients at the surgical camp as well as with other patients at the hospital.
The surgical restoration camp which starts Monday will treat over 100 patients with 45 people undergoing surgery.
The 8-day surgical camp will treat people with cleft lips, cleft palate, burns, tumors and other facial deformities or injuries.
The Smile Asia team consists of 30 members including surgeons from Singapore, India, china, Japan and Bhutan.
This is the 4th Asian smile surgical camp to be carried out in the country.
Smile Asia has treated over 140 people in the country so far. Smile Asia is a global alliance of independent charities working together to treat children with facial deformities since 2008.