Wangdue-Thimphu Highway to complete by December
Komal Kharka, Wangdue Phodrang

Oct 21, 2016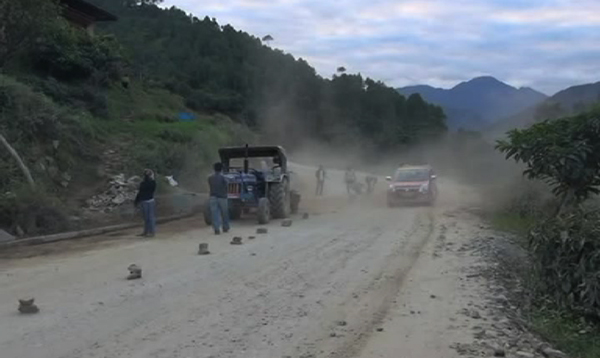 The road widening works along the Wangdue Phodrang-Thimphu Highway will complete by December end. The ongoing widening work is resumed after it was temporarily stopped during the monsoon.
So far over 75 percent of the widening and black topping works is complete.
It is mandated that the 40 kilometre road starting from Wangdue Bridge till Dochula pass should be completed by end of this year.
The base course and black topping works continue in some stretches of the highway.
According to the Engineer from Department of Roads in Lobesa, Sonam Tobgay, the main focus is to complete the widening work in the settlement areas to reduce the impact of dust on people's health.
The width of the road has also increased to 7.5 meters from 6.5 meters making it spacious.