Lhamoi Dzingkha Dungkhag takes construction company to court
Changa Dorji, Lhamoi Dzingkha

Oct 19, 2016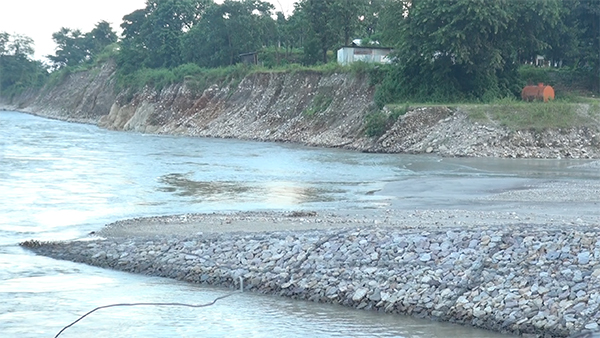 Lhamoi Dzingkha Dungkhag Administration in Dagana has taken a private construction company to the court for failing to construct flood protection wall at Sunkosh River.
The administration has accused the construction company of failing to start the construction on time.
The 350-metre long flood protection wall, worth Nu 16 M, is government funded.
Locals said because of the delay their land is being washed away.
They said it was critical for the company to begin the work in December 2014 before the next monsoon.
 The dungkhag office said the contractor, after failing to start the work on time, was given four more months. However, the construction company did not resume the work.
The dungkhag office then issued several notifications to the company, which went unheeded, compelling the administration to terminate the contract.
On the other hand, the contractor said he started the work on time. However, he said he had to discontinue given the difficulty in procuring Gabion box.
In the meantime, Lhamoi Dzingkha Dungkhag Administration has re-tendered the project.
The work is expected to begin from December, this year.
But, the second phase of the project, which was undertaken by another contractor, is complete and has started benefiting the people.