Bhutan observes World Cerebral Palsy Day for the first time
Sonam Pem, Thimphu

Oct 5, 2016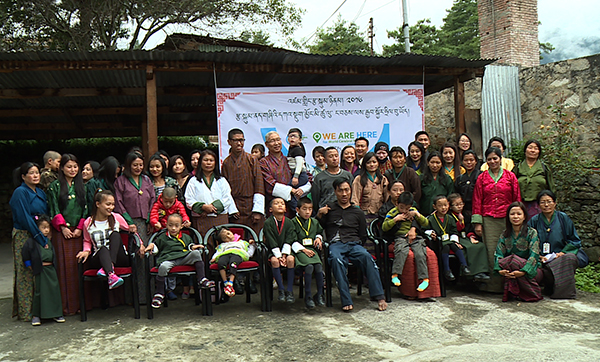 Acceptance and misconception remain a challenge for people with cerebral palsy in Bhutan. To break down these barriers, World Cerebral Palsy Day was observed for the first time in Bhutan, today.
Cerebral Palsy is the most common physical disability but least understood condition among children.
Cerebral Palsy is a neurological disorder that permanently affects body movement, muscle coordination, and balance.
Today, children and parents gathered to share their experiences.
"We are not ready to accept that our children are different and then there is the society, some people consider it as bad karma, or maybe it is bad luck to be associated with children living with disabilities," said a parent, Prashanti.
She said for parents it is the inclusion and acceptance.
"We want our children to be included but our education system is not ready yet and accessibility is the first thing. Especially for cerebral palsy most of the disability is physical, intellectually they are fine. They can process information."
And one common misconception about cerebral palsy is that they are mentally challenged besides being physically disabled.
"Though the children with cerebral palsy are mostly seen with physical challenge but many times they are cognitively well," said Ability Bhutan Society's Executive Director, Beda Giri.
She said the emphasis should be to see beyond the physical barriers so that they can equally participate in the society.
"Early intervention and identification are essential for the country and also to have the accessibility and services…"
Ability Bhutan Society echoed the theme for the day that children and adults with cerebral palsy have the same rights, access, and opportunities as anyone else in the society.
There are 12 schools in the country that include children with cerebral palsy and other disabilities.