Non-commercial filmmakers awarded in Beskop Tshechu
Sonam Choden, THimphu

Oct 3, 2016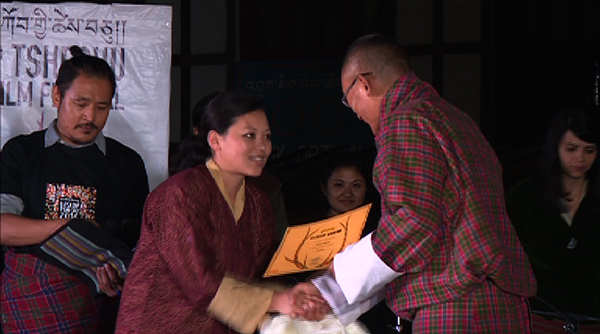 A documentary on epilepsy, The Curse, won Beskop Award. In the award ceremony held Saturday, A Song of Silence won the fiction category.  In the animation category, Haste Slowly took away the first prize.
The winners were awarded a cash prize of Nu 50,000 each.
Beskop Tshechu, the only platform for filmmakers to screen non-commercial, was first initiated in 2010 by a group of Bhutanese filmmakers.
This year, 14 films competed in different categories. The event is held once in two years.