Local firm to supply socks to 40 central schools
Kipchu, Thimphu

Sep 29, 2016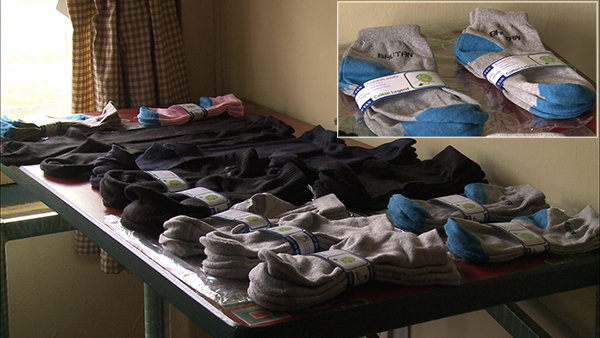 A local socks manufacturing firm, Tshesang Norlha Plants will supply 40,000 pairs of socks to over 40 central schools, next year.
A Memorandum of Understanding between the education ministry and the company was signed in Thimphu, today.
The education minister, Norbu Wangchuk said they have compared the cost and quality of imported socks with those of Tshesang Norlha Plants.
"We found the local company's rate reasonable and competitive. The quality of socks is also equally good. We are really happy with the initiative."
Lyonpo said the initiative is also in line with the government's economic self-reliance and private sector development policy.