Government not doubtful of purchasing utility vehicles for gewogs: PM
Pema Lhaden & Sonam Pem, Thimphu

Sep 19, 2016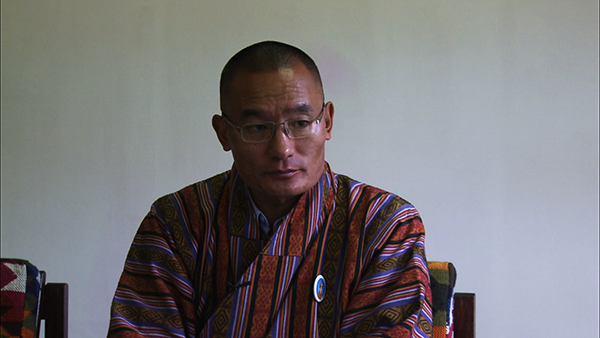 The Prime Minister, Tshering Tobgay said they will purchase utility vehicles for gewogs despite the Opposition's reservation.
Opposition had called on the Government to immediately stop the purchase of utility vehicles and refrain from using donor funds to finance the costs of unsustainable and ill-conceived election pledges.
Lyonchhen said this is the first time the government is purchasing utility vehicles for gewogs. Prime Minister added the erstwhile government had spent millions to purchase vehicles but none were for gewogs.
He said from 2008-13 of the 10th plan period; the previous government bought 688 vehicles by spending Nu1.1 B.
"If the gewog is important or say the Local Government is important, then it is obligatory to have at least one utility vehicle in a gewog. Thus, the government is not doubtful of the initiative."
The Prime Minister said the Opposition would know how donors provide funds to the government.
"Most of the members in the Opposition are experienced and served as ministers before. They have fair idea of how funds from donor agencies come through.  We don't get funds from donor as we wish to have. It depends on donors. We expected to get the fund last year but we received it only today. So that is why we readied ourselves to buy the utility vehicles."
Opposition Leader, Dr. Pema Gyamtsho had said if donor funds is used to meet the party's pledges, the gewogs will be obliged to the donor.
"So we are worried about the kind of precedence this would set….Now if we carry on doing this then I think we are letting the donors influence or interfere in our electoral process and eventually we will be obliged to the particular donor. In a way it is very unhealthy."
The Prime Minister has also said he has no issue with the Opposition labeling the government as being a populist government.
"I am alright with being a populist. Yes, I am here to impress the people.  Everybody says Local government is important and devolving power to them is need of the hour. But when it comes to practicality, the Opposition Party is expressing strong reservations."
The government had promised to provide a utility vehicle each to 205 gewogs during their campaign promise.