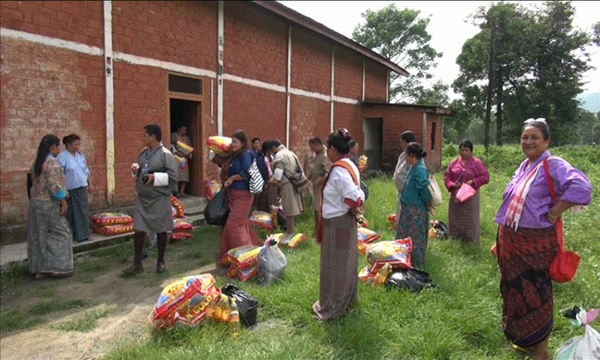 His Majesty The King granted food items to the 75 households of Sarpang affected by the recent flood. Flood in July, this year had washed away the entire Sarpang town.
Each household received 56 kilogram of rice, four litres oil, 2.5 kilograms of lentil, 4.5 kilogram sugar and 6.5 kilogram salt.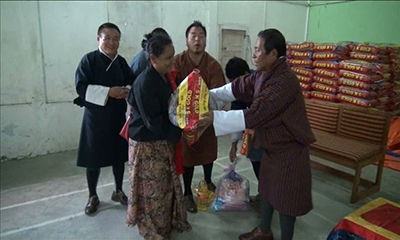 The victims, upon receiving the Soelra from His Majesty, expressed their gratitude.
"I am speechless," said one of the recipients, Badhri Maya. She said His Majesty's concern for the people has made them happy.
Another recipient, Ugyen said they were sad when the disaster struck them. "But, I am happy to receive support from His Majesty."
A total of 5,758 kg rice, 412 litres oil, 257.50 kg lentil, 463.50 kg sugar and 669.50 salt were distributed to the affected families of Sarpang Dzongkhag.