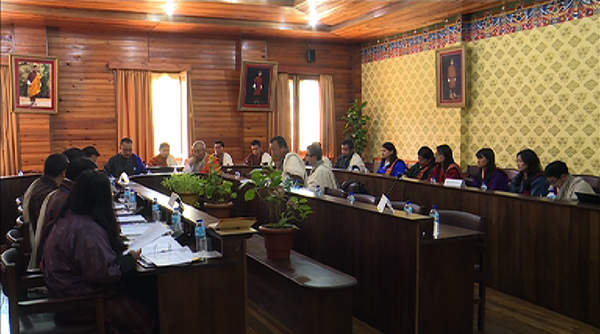 In a hearing with the Public Accounts Committee of the Parliament conducted yesterday, the labour ministry said they have been unable to resolve pending audit issues of 2009-13.
The Royal Audit Authority (RAA) had uncovered irregularities, in the ministry's human resource department, of slightly over Nu 3 M in 2009.
The amount also includes unrecovered money from the Basic Skills Development Project.
Labour ministry's secretary, Sonam Wangchuk said the ministry was unable to trace the official involved in the project.
In 2012, RAA revealed the ministry's unresolved accounting of Nu 3.2 M. The irregularities are said to be from the construction of Vocational Training Institute at Dolunggang in Sarpang.
Sonam Wangchuk said they could not retrieve data related to the project because of the new accounting system they have in place.
In 2013, two cases of Nu 4.8 M and Nu 139,000 were reported. The Department of Human Resource deposited Nu 4.8 M into non-revenue account which otherwise should have been deposited into Revenue Account.
Public Accounts Committee said the ministry, in consultation with the finance ministry and Royal Audit Authority, should resolve the unsettled issues before the next parliament session.
The unresolved audit issues for labour ministry, as reflected in the annual audit reports from 2009 till 2013, amounted to a little over Nu 11 M.