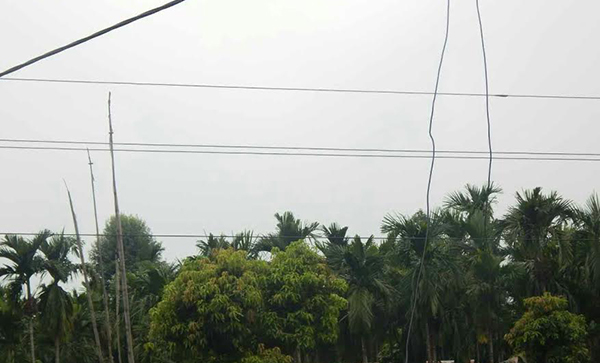 A man, 30, was electrocuted on the spot while he was laying cable for Television with two others. The incident took place at Thongjabi Village in Chhuzanggang Gewog in Sarpang, yesterday afternoon.
Sources said an un-insulated cable came in contact with electric wire.
The other two were rushed to the nearby Basic Health Unit and are said to be in a stable condition.
The deceased is survived by his wife and a child.
His Majesty Kidu Office in Sarpang gave semso to the victim's family, today.
In another incident, a 28 year old man from Monggar was electrocuted at Mangdichu Hydro Electric project in Trongsa, yesterday.
The deceased was connecting a machine at power house transformer hall when the incident occurred. He was working as an electrician with the project. His family members have been informed.