One Ngultrum Initiative gathers steam
Kipchu, Thimphu

Aug 26, 2016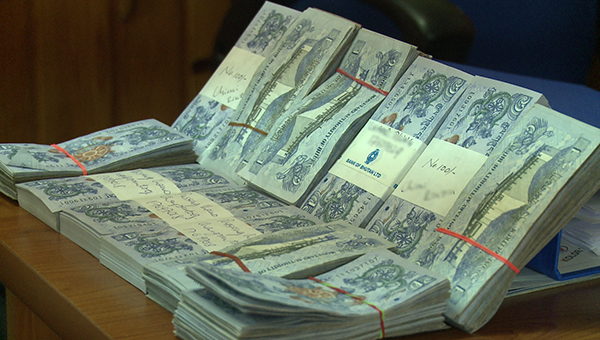 The One Ngultrum Initiative, kick started a month ago, by a Royal Thimphu College graduate, is picking up with many joining the mission. The twin mission, according to the founder, Jigme Namgay, 23, is to educate people on the importance of One Ngultrum and help the kidney foundation.
The initiative has about 100 members and many volunteers. They have collected over 6,000 One Ngultrum notes already.
"When they put up on Facebook saying that they are coming up with the Initiative, I thought, why not start it right away, even before they come up with a logo," said a member of One Ngultrum Initiative, Jharna Rai.
She said it has been easy for her to collect donation of One Ngultrum notes because people don't feel the pinch of parting away with it.
On the other hand, Jigme Namgay said there has been enough talk on the importance of One Ngultrum on media.
"People are talking the talk but not walking the talk. I thought why not implement the talk into action? That's when I came up with One Ngultrum Initiative so that we realize the importance of Ngultrum One in the economy."
Printing a single One Ngultrum note costs about Nu 4.
In 2012, the central bank printed over 21 M One Ngultrum notes which cost about Nu 84 M.
The Founder also said he researched on Bhutan Kidney Foundation and found they were already helping many kidney patients.    "The number is likely to increase in the future and One Ngultrum Initiative could be of little help to the foundation."
Bhutan Kidney Foundation's Executive Director, Tashi Namgay said they are planning to give the money back to the people by investing in advocacy programs on prevention of kidney diseases.
"The Bhutan Kidney Foundation has already put efforts in this area but the One Ngultrum Initiative will help us create awareness extensively."