Pledge to donate eyes yet to pick up
Sonam Choden, Thimphu

Aug 26, 2016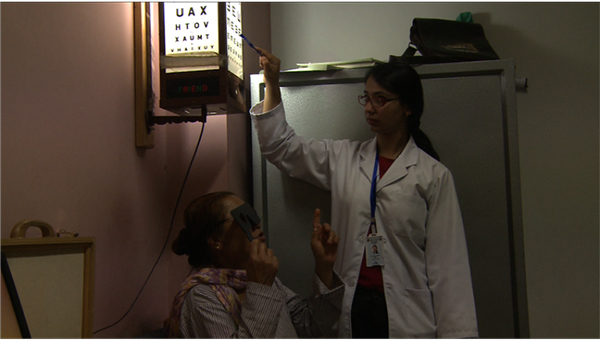 Not a single Bhutanese has received eye donation even though the hospital has recorded over 300 people in need of cornea transplantation.
In the last two years, the National Referral Hospital in Thimphu has received only 96 pledges to donate their eyes.
Health officials said lack of awareness and religious beliefs dissuade people from pledging.
"When we say Eye Bank, most of the people think it must be analogous to financial bank," said the Head of Eye Department, Dr. Ngawang Tenzin.
He explained Eye Bank is a facility where they harvest, store, and process the cornea. He also said it is a simple procedure of removing the clear tissue covering the eye and not the entire eyeball as many people think.
A local belief, that people will be reborn as blind if they donate their eye, also deters people from pledging their eyes.
A lecturer from Tango University of Buddhist Studies, Kenpo Namgay said the local belief holds no water. "In fact, it is the biggest act of giving."