Bhutan and Thailand hold first committee meeting
Passang, Thimphu

Aug 25, 2016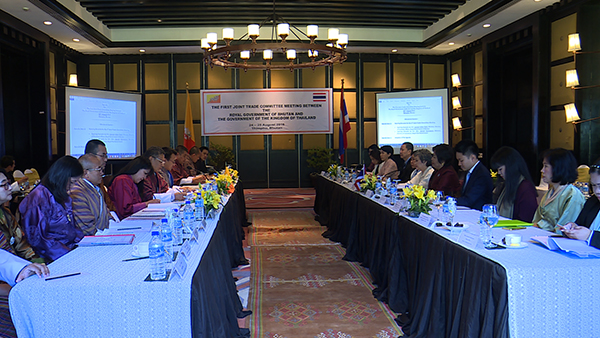 To initiate the implementation of Trade and Economic Cooperation Agreement signed between two countries in November 2013, the first committee meeting between Bhutan and Thailand was held in the capital, today.
Apart from current trade and economic relations, the joint committee discussed enhancing bilateral trade, investment, and economic cooperation.
"We requested Thai minister to see if they can consider waving off the value added tax that our importers pay," said economic affairs minister, Lekey Dorji.
Lyonpo said they also discussed agriculture and tourism because Thailand and Bhutan are linked by spiritual Buddhist heritage. "Two countries one destination could be a possibility."
Promotion of tourism, Foreign Direct Investments, and exchange of commonly shared cultures and values were also discussed.
Bhutan and Thailand has strong relation in the areas of agriculture, civil aviation and culture.
The bilateral relation between the countries began in 1989.