Drug to treat stomach ache most abused
Damcho Zam, Thimphu

Aug 23, 2016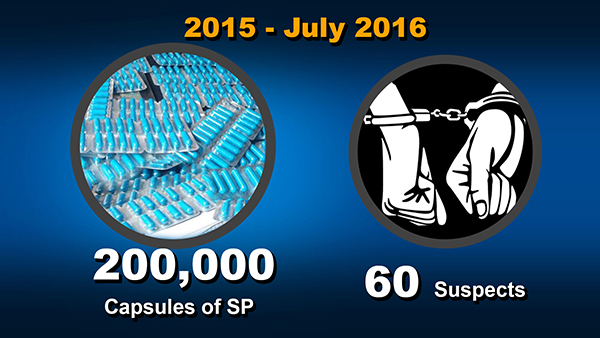 A pharmaceutical drug, for treating severe stomach ache, is most abused controlled substance in the country. The drug, available in the form of capsule, is commonly known as "SP" among the abusers.
The Royal Bhutan Police seized about 200,000 "SP" capsules from last year till July, this year.
In the same span of time, over 60 suspects were arrested for abusing and trafficking.
The Officer In-charge of Narcotic Drug Law Enforcement Unit of Thimphu, Namgay Dorji said the pervasiveness of the drug is because of easy accessibility.
"It is cheap compared to other drugs. We have an easy access to the Indian borders where these drugs are readily available in most of the pharmaceutical shops".
The officer In-charge said the suspects arrested for possessing and trafficking is sentenced for a minimum of three years non-compoundable imprisonment.
After a court convicts the suspects, Bhutan Narcotics Control Authority disposes off the seized drugs.
"We send the drugs with one of our officials to Gaeddu Druk Green Power Corporation Incinerator. Then we dispose off the items in Presence of the disposal committee".
The disposal committee includes representatives from Police, Department of Revenue and Customs and BNCA.