Sharing benefits of energy cooperation favours India more, report says
Tshering Dema, Thimphu

Aug 22, 2016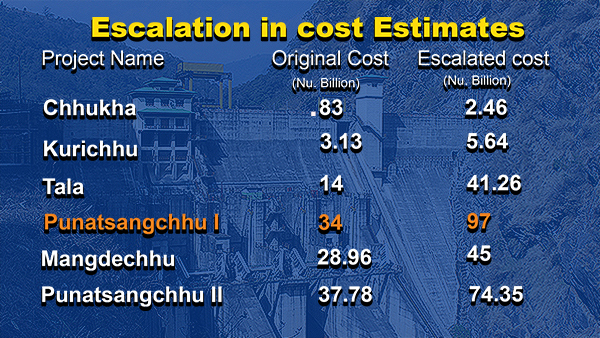 A report, 'India-Bhutan Energy Cooperation Agreements', says Bhutan's local businesses and communities have benefitted only marginally from the Hydropower Projects.
"The sharing of benefits within the framework of the Energy Cooperation Agreements is skewed in the favour of India."
The report recommends the governments of both the countries make earnest efforts to ensure all benefits are shared equally.
Vasudha Foundation, based in India, had conducted the study in collaboration with the Bhutan's research centre called Centre for Environment and Development.
The foundation's CEO, Srinivas Krishnaswamy said construction expertise and turbines come from India.
"It is not that there is no expertise in Bhutan. So, why not Bhutanese construct their own turbines and built their own dams? I think Bhutanese need to have capacity building and not just be like where a donor country comes, builds and goes away."
The study, which took almost a year to complete, also says the magnitude of cost escalation is most alarming for Punatsangchhu I. The project cost increased from an original estimated cost of Nu 34 B in 2008 to Nu 97 B in 2015.
A release from centre said the study was carried out so that the concerned entities could use their findings as third party's opinion for future consideration.
Srinivas Krishnaswamy said having realistic detailed project reports and commissioning preliminary studies like geological, river basin, and detailed environment impact reports would help.
"If these were to be done well in advance you will be in a position to arrive at a more realistic cost and you will be able to know what your time frame for the project is."
The cost escalation has contributed to the increase in Bhutan's outstanding external debt, the report shows. From 2013 to 2014, Bhutan's external debt increased by 9.5 percent.
Within the same time frame, the debt of Hydropower sector alone was about Nu 68 B from the country's total debt of Nu 116 B.