Gelegphu faces water shortage as flood submerges treatment plant
Pema Samdrup, Gelegphu

Jul 24, 2016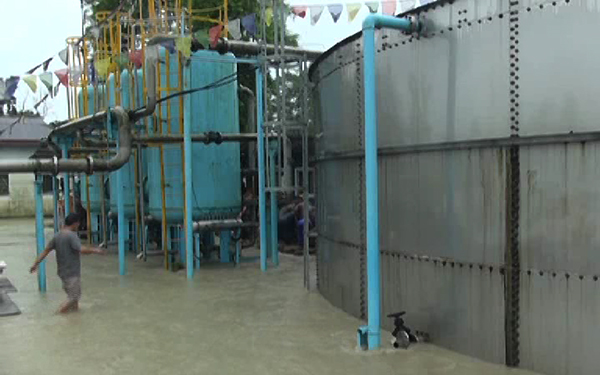 Residents in Gelegphu are facing water shortage as Mao Khola completely submerges the water treatment plant and water tank located on its bank. The tank caters water to 80 percent of Gelephug's residents.
The residents and hoteliers have been facing water shortage for six days now, ever since it started raining heavily.
Gelegphu Thromde stopped supplying water as it has been contaminated by the muddy river water.
Hoteliers and residents are now harvesting rainwater to cook, clean and drink.
"It is difficult to stay in a hotel without water. We are using mineral water to wash our face, at times," said a customer, Kezang.
A hotelier, Karma Yangzom said am alternate source to supply water should be worked out.
"Water is essential for us especially in a hot place like Gelegphu. I feel they should come up with a solution."
The water treatment plant was constructed in 2010 at the cost of Nu 50 M.