Bhutan receives excise duty refund of over Nu 2.9 B
Passang, Thimphu

Jul 19, 2016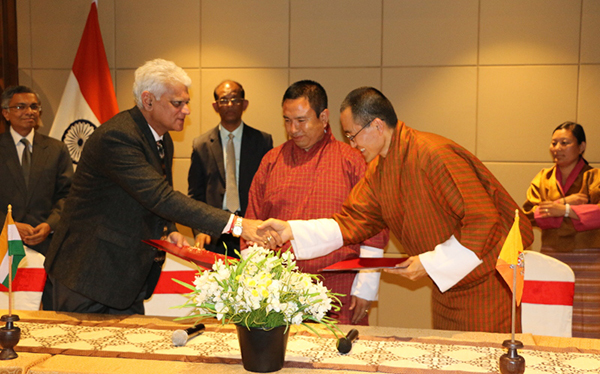 Bhutan received excise duty refund of over Nu 2.9 B; an increase of almost a billion Ngultrum compared to 2014, from the Indian government. Excise Duty is a percentage tax levied on manufacture, sale, or use of locally produced goods.
A press release from the finance ministry states the increase in Excise duty is attributed to the improved recording system of the Department of Revenue and Customs and maintenance of documents as desired by the Indian delegates.
However, majority of the increase in excise duty is because of the increase in imports. Bhutan imported more than 7,000 vehicles, last year. In 2014, close to 3,000 vehicles were imported. This meant an increase in excise duty by almost Nu 350 M.
Along with Excise duty rate on High Speed Diesel or HSD and Motor Spirit or MS petrol, its import also increased, last year. This resulted in an increase of excise duty by more than Nu 530 M in 2015.
Although, most of the commodities are subject to levy of excise duty in India, specific exemptions are made by the Government of India on goods of special interest which includes petroleum products, food items, medicine and medical equipment, among others. Imports by Hydro Power Projects in Bhutan are also exempted from excise duty at source.