Over 3,000 households extremely poor, finds a survey
Pema Lhaden, Thimphu

Jul 18, 2016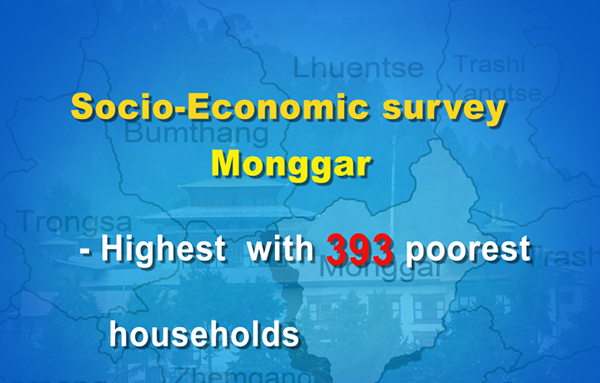 Based on the socio-economic survey, the government has identified some 3,154 households in the country as the poorest.
Gross National Happiness Commission (GNHC) had carried out the survey beginning 2015. It completed in May, this year.
The survey took into account education, health, financial security, food security, and living standard.
GHNC officials said if a household did not fulfill any of these indicators, they were classified to be extremely poor.
The survey also found out Monggar has the highest number of poorest households in the country with 390 failing to fulfill the indicators.
Bumthang had the least number of households with 18 under the category of the  poorest.
The Research and Evaluation Division of GNHC said they are analysing the data from the survey. After that, they said, they will prepare the intervention plan.