Candidates contesting LG using social media to garner support
Phub Gem, Thimphu

Jun 30, 2016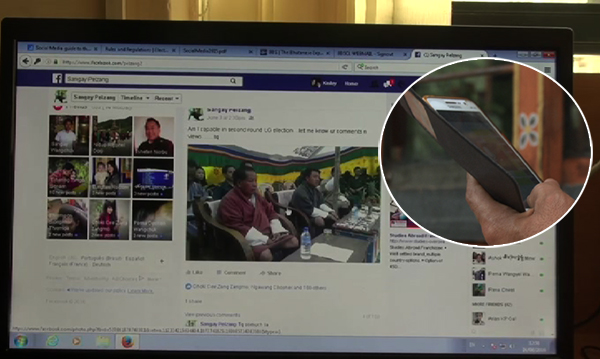 Candidates, contesting for the upcoming local government elections, have started using social media to reach out to their voters.
"Some people of my gewog live out of Samdrup Jongkhar. So, I use social media to reach out to them," said a candidate from Samdrup Jongkhar.
The Election Commission of Bhutan said there are regulations the candidates have to follow while using social media to campaign.
The Social Media Rules and Regulations 2015 require every candidate to submit address/link they are using for election campaign to the ECB.
"Wechat, Viber, Whatsapp are identified by the phone number or ID. So, if the candidates wish to use any of these forums for election campaign, the ID and phone number must be submitted to the Election Commission of Bhutan at the time of filing nomination," said Ugyen of Legal and Communications Division under ECB.
He also said the candidates are not allowed to use social media to campaign 48 hours before the poll.