Towards skilled Bhutan
Sonam Tshering, Thimphu

Jun 28, 2016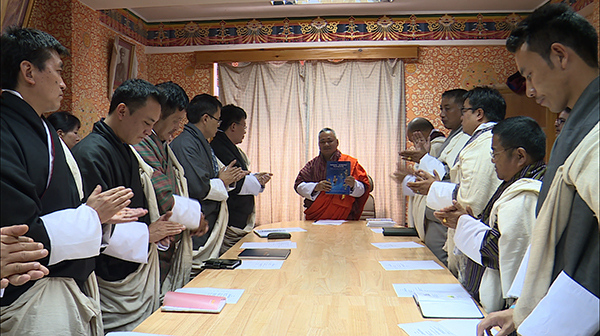 To address the growing demand for skilled workers, the Labour and Human Resources ministry has come up with a National Workforce Plan. Through the document, launched yesterday, students will be trained with skills as required by the job market.
The Chief Programme Officer of the ministry, Sangay Dorji, said, "The National Workforce Plan is to align the supply of workforce, which is driven through Technical and Vocational Education and Training (TVET) and tertiary education system, to the employer's demand." This, he said, will result in productive and competitive Bhutanese businesses.
To begin with, Labour ministry has developed National Workforce Plan for Construction, Tourism and Production sectors. These sectors will generate about 36,000 jobs by 2018. Majority of it will be for skilled workers in the construction sector.
The plan also identifies critical skills gap and shortage in the sectors. The ministry will collaborate with relevant agencies in implementing the National Plan.
Along with the National Workforce Plan, the Labour ministry also launched Bhutan TVET Blueprint to guide development in vocational education over the next 10 years. In particular, it will look at expanding TVET provision, improve quality and relevance, and strengthen management systems.
Labour minister Ngeema Sangay Tshempo said, "The implementation of this Blueprint is expected to bring far reaching reforms in skilling Bhutan."
Over a hundred thousand youth will be skilled in the next 10 years.