We have solved rupee shortage: Finance Minister
Sonam Tshering, Thimphu

Jun 24, 2016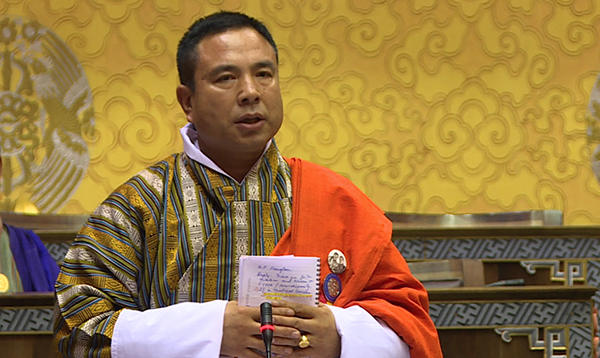 Government has solved the rupee crunch the country has faced for years, according to the finance minister, Namgay Dorji. The problem of rupees shortage first started in 2012.
Lyonpo, during the Question Hour, said there is no disparity between Ngultrum and Rupee outside the country.
Although government claimed the rupee problem has been solved, Nganglam Constituency MP, Choida Jamtsho said disparity between Ngultrum and a Rupee continues.
Lyonpo Namgay Dorji said the Royal Monetary Authority has started providing Rs 50,000 to each Bhutanese who go on pilgrimage to India. This, according to the finance minister, indicates that there is no rupees shortage.
He also added if Bhutanese make use of Indian Currency reserved in the Banks of Bhutan, they will not have to pay extra amount in India.
The government maintains rupee reserve by selling Dollars.
According to the finance minister, when government investigated on parity of ngultrum in Phuentshogling, most shopkeepers in Jaigoan were found accepting Bhutanese currency.