Terminated judges should be allowed to practice, say some MPs
Damcho Zam, Thimphu

May 28, 2016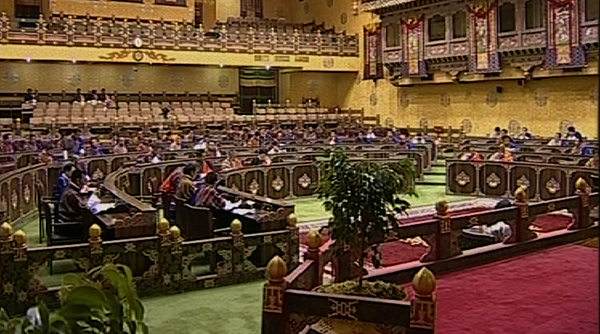 Some parliamentarians say judges, terminated from their service, should be allowed to appear as lawyers before courts.
The joint sitting of the parliament endorsed the Jabmi Amendment Bill, 2016, yesterday which states judges, who are terminated from their service, are not allowed to appear as a lawyer before any court.
Trongsa's NC MP, Tharchen said a terminated judge should be considered as former Drangpon.
"Judges, who are terminated from their job, should be allowed to practice as Jabmi because termination is his punishment. They shouldn't be punished more," said Panbang MP, Dorji wangdi.
He said to work is his fundamental right.
Khar Yurung Constituency's MP, Zangley Dukpa said termination does not mean he or she should be eliminated from the society. "It is Jabmi Tshogdey's responsibility to check the severity of the cause of termination and decide whether to allow the particular former judge to practice".
Works and human settlement minister, Dorji Choden said there are other laws to punish them. "We may encounter inconveniences if rules are made strict."
However, Dagana's NC MP, Sonam Dorji says terminated judges should not be allowed to appear as lawyers.
"If equal opportunity is given to capable and incapable retired judges, there will be no difference between them".
Only six members voted in favour of allowing terminated judges to practice as Jabmi.