Driglam Division drafting a book to reinforce use of Adha Rachu
Damcho Zam, Thimphu

Apr 28, 2016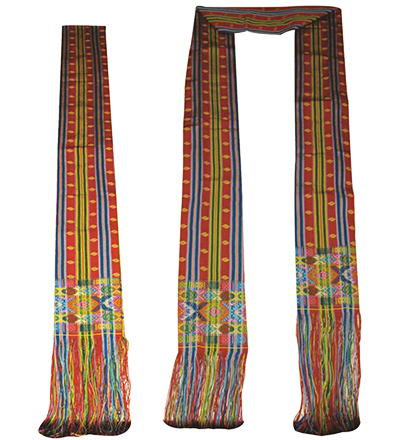 Driglam Division, under home ministry, is drafting a book to reinforce the ministry's circulation on the mandatory use of Adha Rachu.
"These days, people have started creating their own patterns, ignoring the culture. If we let them do this, it will hamper our culture in the future," said Driglam Division's Head, Jigme Yoezer.
Jigme Yoezer has been working on the book: Bhutan National Driglam Namzha, for the last two years. He said the book will explain general Bhutanese code of etiquette and procedures to implement them.
"Since our forefathers, the colour of rachus for commoners has been red with some small patterns in the middle and on its borders."  He said that is how it should remain.
He also said the book will be completed in two months.
Home Minister Dawa Gyaltshen, over the phone, said they are insisting that women wear Adha Rachu since there are different types in the market. "The initiative is to promote and revive the rich cultural heritage of the country."