Over 300 truckers fined for overloading in Zhemgang
Pema Samdrup, Zhemgang

Apr 26, 2016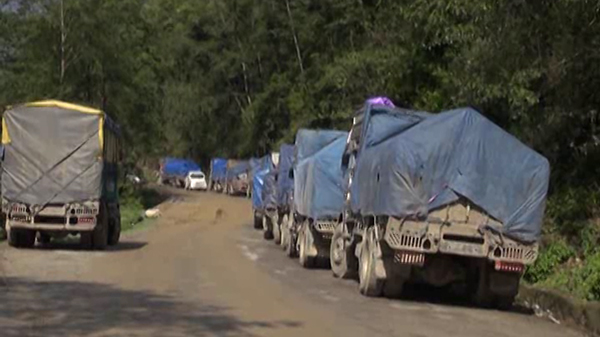 Over 300 truckers were fined for overloading in Zhemgang, this year. Almost all the trucks are transporting cement bags from Nganglam to Mangdechhu Hydropower Project in Trongsa.
According to Road Safety and Transport Authority, a truck is allowed to carry only up to 10 and a half ton of loads.
For every extra ton of load, the fine imposed is Nu 1,500.
To avoid getting caught, most truckers travel at night.
"When there is no benefit, we have no option than to carry more. Since they penalise us during the day, we travel at night," said a Trucker, Tsheten.
Another Trucker Driver said they have to carry extra load since they have repayments to be made. "Truck owners ask us to carry certain amount of load but officials penalise us and in between the drivers are in a problem."
The drivers travelling at night is also a cause of road fatalities.
Four truckers lost their lives this year along the Gongphu-Panbang highway.