Giving more teeth to waste management
Pema Lhaden, Thimphu

Mar 13, 2016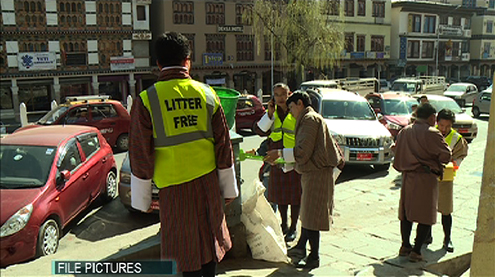 The Thimphu municipal authority is rolling up its sleeve to find a permanent, if not a workable, solution to illegal dumping of waste in the capital. It is recruiting another 30 more inspectors who will be assigned to conduct surprise inspections throughout the city.
Besides building owners, individuals found littering in the roadsides and public areas will be penalised.
The Thromde office has been conducting surprise checks in various places under the Thromde area once a week since last month.