Queen Mother opens radio stations for Lhops Community
Sonam Phuntsho, Samtse

Mar 13, 2016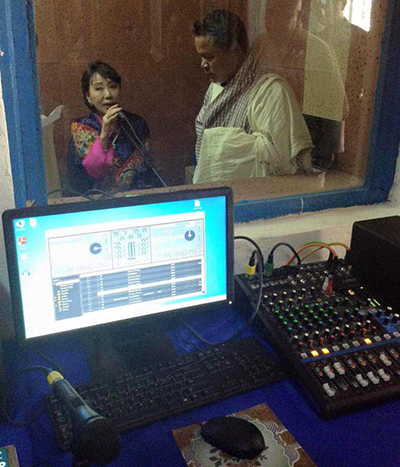 Her Majesty the Queen Mother, Dorji Wangmo Wangchuck, inaugurated a new community radio station in Dophuchen Gewog, in Samtse this week. The Swiss Development Corporation in partnership with the Ministry of Information and Communications and Tarayana Foundation established the Lhops Community Radio Station.
Her Majesty the Queen Mother spoke in Lhop, as Her Majesty inaugurated the newly established station. The Lhops Community Radio station is the brainchild of Her Majesty to support the country's oldest indigenous community to help preserve their rich culture and tradition. The station is first of its kind in the country.
The station will approximately cover 30 kilometres, that will cover the entire Lhop community.
People said, the important thing about the radio station was that it will be Lhop centric. "We are going to take local radio to a whole new level, where everything will revolve around the Lhop community.
Chho Lham, from the Lhop community said, it will improve connectivity with the use of cellphones. The radio station, she said, could be used to respond to questions from the people.
Dawa Pema, a Doyap said it will keep people informed about the country's current affairs using the local dialect.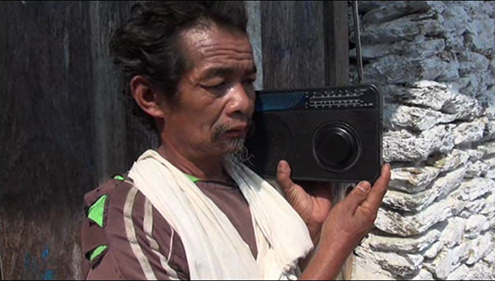 The radio station, which will have its own frequency, will broadcast four hours daily. The station will be looked after by a group of Lhop volunteers.
During the inauguration, Her Majesty the Queen Mother announced the construction of 195 homes for the Lhop Community by the Tarayana Foundation. Her Majesty is on tour to Tarayana sites in Haa and Samtse Dzongkhags on foot.
The next day, Her Majesty the Queen Mother, also inaugurated the second Community Radio Station in Sarpang yesterday. The Edi Community Radio Service was set up in Dechhen Pelri village under Samtenling Gewog. The station is expected to provide platform for the community to discuss their development activities
Later Her Majesty also visited Dechhen Pelri Child Care center and met with the children.