Separate laws on men for fatherless children?
Tara Limbu, Trashi Yangtse

Mar 10, 2016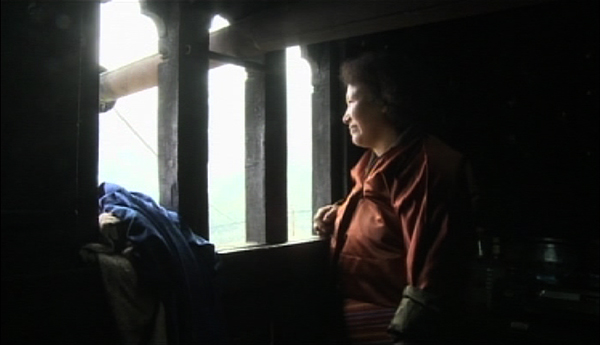 Many mothers in Trashi Yangtse are today caught in a complex, almost impossible situation of sourcing the identity of their husbands as required by existing laws. Those with kids in school are even more worried about the future of their children.
Yeshi Yangdon has already knocked many doors, to get her son's census registration. Although the mother and son continued on with their lives after the husband left, by the time the son reached class nine, the school asked for a copy of the father's identity card.
Since then, Yangdon has been introduced to a host of harrowing experiences of having to visit numerous offices and dealing with paper works. Having not gone to school herself in her early years, she is finding the process increasingly burdensome.
Although, she managed to get in touch with her previous husband, the husband refused to cooperate even after involving the gewog office.
"My brother went to the man several times to get the photocopy of his citizenship identity card, but the father refused to give him a copy," Yeshey Yangdon said who is thinking of now taking the matter to court.
Cases, mostly such as this, have affected mostly women across the country. In Yangtse Gewog alone, there are 10 such cases today.
Meanwhile, local leaders, while appearing empathetic to the case, say the situation was difficult and complicated. Yangtse Gup Karma Wangchuk said any individual not registered with the census are likely to be sidestepped from many rights and privileges, like completing schools, getting jobs etc.
He said, there was an urgent need to resolve such issues, "A child without a census shouldn't be left like that."
He said the gewog office also received such cases with a mentally ill woman, for whom the local leaders vouched citizenship of the children.
He also said, while women go through all this harrowing experiences, there should also be separate laws to hold men, responsible while abandoning their children. These women's experiences have evoked some debate on whether existing laws within the country fully supported gender parity.
Trashi Yangtse Dzongkhag officials did not comment on the number of such cases involving women.
Respect, Educate, Nurture and Empower Women (RENEW), a civil society organization, which looks after the welfare of women received more than a thousand such cases from 2005 to 2014. The National Commission for Women and Children say they receive lesser number of such cases as compared to RENEW.
Sangay Zam, Member of a political party, Druk Nyamrup Tshogpa, said. "Bhutanese laws are gender neutral and we are supposed to believe that that is fair. Personally, I have big problems with it. Gender neutral means gender blind and gender blind laws have never served women right."
She said more inclusive democracy is the best bet Bhutan has.
Boomdeling-Jamkhar MP Dubthob said all those who have approached him for help have been women. Not a single man has approached him till now.
But, he still believes that all the laws related to women are not discriminatory in nature.
"We have equal rights for both men and women but when   it comes to fatherless children, the implication has been more on women not getting equal rights."
"If it is because of situations, the policy makers need to be mindful to formulate policies that are favourable to both the genders so that such situation does not arise in the future. All those involved in the related agencies and offices should work towards eliminating such problems in the future.
Meanwhile, Yeshi Yangdon hopes the laws in the country to change and that her son be able to go to college and find a job thereafter.