Women take up lacquering in Trashi Yangtse
Tshering Dema, Trashi Yangste

Mar 8, 2016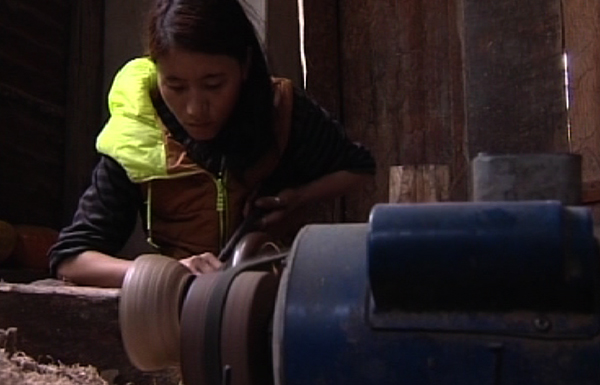 Shazoo or wood craft, many say, is a physically challenging affair. But some women in Trashi Yangtse have worked out ways to earn a living from this craft. They have taken up lacquering, a part of Shazoo which involves forming polished protective surface for finished products.
Sonam Peldon is among the first women to take up Shazoo at the Institute of Zorig Chusum in Trashi Yangtse. The 24-year-old graduated from the institute in 2014. After trying her hands in Shazoo for some time, she decided to focus more on lacquering.
She said, she wanted to pursue Shazoo but it required great strength in bending metal etc. "So I took up lacquering"
Like Sonam, there are a few other women in the dzongkhag who are into lacquering. During the peak production season, from June to September, they earn between Nu 12,000-15,000 a month.
Thirty nine-year-old Sonam Dema from Chhoekortse has been in the art of lacquering for the last 15 years. She said, it was only her when she started taking up lacquering 15 years ago, but today there are many women.
However, the women said, as much as it is lucrative, lacquering is equally challenging.
For now, there are four women involved in lacquering.