Mask dancers wages revised
Yeshi Gyaltshen, Paro

Mar 8, 2016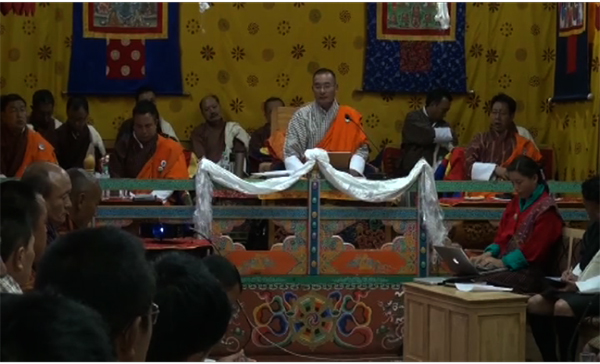 The Prime Minister yesterday announced the revised wages for traditional and mask dancers in the country.
Lead dancers like Dodam, Chhampoen, Chhamju and Tsipoen are paid around Nu 10,000 every year, while other dancers get around Nu 7,500. The Prime Minister said lead dancers will now be paid around Nu 24,000 annually and other dancers will get around Nu 18,000 every year.
The Daily Subsistence Allowances for the dancers has also been increased. Lead dancers will get Nu 500 while others will be paid Nu 300. Prime Minister said this during the Mid-term Review meeting in Paro yesterday.
Lyonchhen Tshering Tobgay said, the revision was a result of proposal made by the local government offices. The revision will cost the government, total financial implication of Nu 23M annually.