Meant for elders, frequented by kids
Chenga Dorji, Thimphu

Mar 7, 2016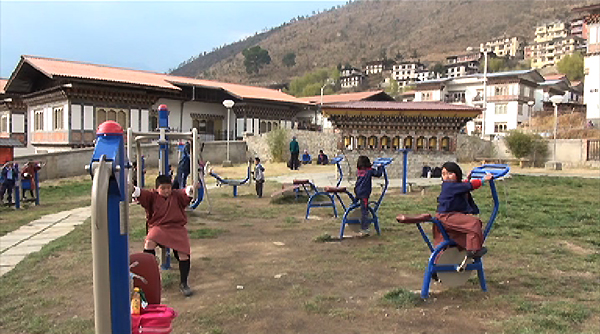 The outdoor gym facility in Changjiji, initially intended for elderly have only been mostly used by children. Many believe the gym should not have been located near the children's park. The notice board near the outdoor gym instructs children below the age of 10 are not allowed to use the facility.
But the gym remains occupied by children who frequent the park while elderly hardly get to use it. Although many elderly have experienced health benefits of using the outdoor equipment, they hardly get to use it.
Nima, a Changjiji resident said, the caretaker of the children's park is not able to persuade children not to use the gym. "We cannot ask children not to use the equipment, as it may annoy their parents," he said.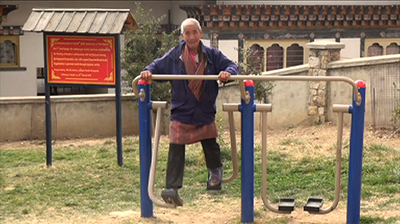 Gardener Pritidhan Rai said, the elderly do not use the gym during the day, as the weather is not suitable, they come in the evening, but by that time, with the school over, the gym is filled with kids.
Many others are in favor of relocating the gym away from the children's park.
Officials from the national housing development corporation said excessive use of gym has caused damage to the equipment. Some equipment are still in need of repairs. There is no plan however, to relocate the gym.
The Ministry of Health installed the gym in March last year. There are eleven such outdoor gym facilities in the capital.