Extension of maternity leave ought to be nationwide?
Pema Lhaden, Thimphu

Mar 3, 2016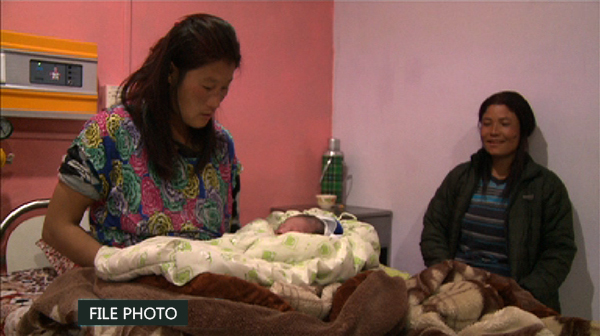 After the extension of maternity leave from three months to six months was enforced since Tuesday, women employees working in private sector feel they ought to have the same right as well. They feel the rule should be enforced nationwide irrespective of where they work.
The Labour and Employment Act, 2007 permits eight weeks maternity leave for women employees in private firms.
But, not all the private firms abide by the law.
A private employee, Yangden said mothers in private sector also have to sacrifice as much as the ones in government sector when it comes to child care. "Health wise too, the leave is extremely important for both mother and the child."
On the other hand, many private employers feel they would incur a huge loss if they are to allow extended maternity leave.
Amodhara Hotel's General Manager, Indra said they have to be mindful of their profits and operational costs. "Because six months mean a lot in hotel business as there are peak and low seasons. If a mother is to deliver a baby during peak season, let's say during Thimphu Tshechu, a company cannot afford to grant her leave."
The Royal Civil Service Commission says extension of six months of maternity leave is strictly for women working in the civil service.
However, corporate employees are hoping to follow suit.