Fire in Paro causes major damages
Yeshi Gyeltshen, Paro

Mar 3, 2016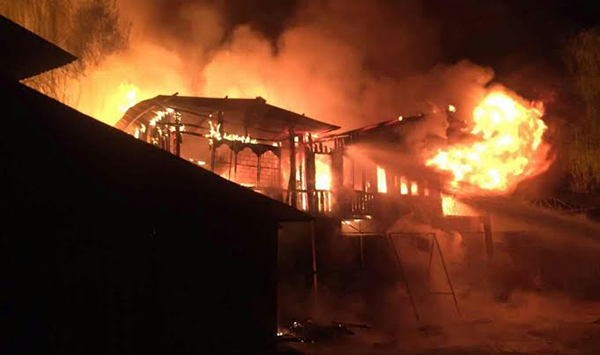 A fire which started early today morning in Bondey, Paro destroyed a sawmill, an automobile workshop, a furniture house and a canteen. The cause of the fire is not known.
Officials says the fire started at around 2.30 AM between the sawmill and the furniture house. The fire soon spread to the nearby canteen and the automobile workshop.
A two-storied wooden house where three families lived and also used as the workshop office and store was burned down.
There were no casualties.
Fire fighters, with help from locals, army, DeSuups, and airport and DANTAK personnel were able to control the fire by 5 AM.
Officials are yet to determine the total value of damage caused by the fire.