Women Cooperative fails to serve its purpose
Sonam Darjay, Kanglung

Mar 1, 2016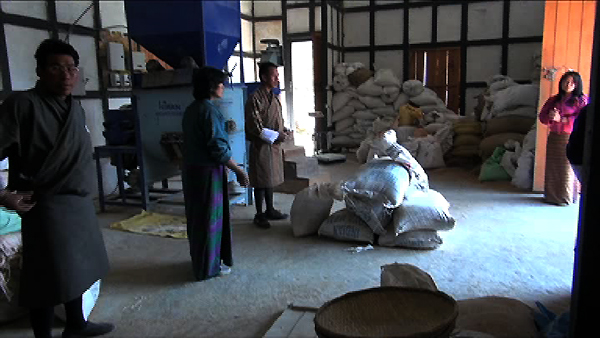 A women's livestock feed cooperative, established under Lumang Gewog in Trashigang, has failed to serve its purpose. The cooperative was established to enhance economic opportunity for women and girls.
Lumang women livestock feed cooperative was established in October 2014 with 107 members. But now the cooperative is left with only 20 members. Members started quitting the group after they failed to make any profit.
According to the group's chairperson, lack of raw materials and poor marketing hindered the feed production. Members living in scattered location also added to the problem.
"To tell the truth, our feed production has not benefited the members in our community," said the Group Secretary, Tshomo.
She said the remaining members are working without any financial benefit. "If we had a vehicle, we could have marketed more feeds to other gewogs as well. Right now we can market within our community only."
In order to revive the cooperative, members have decided to lease out the feed mill to one of its member. The member will run the feed mill for three years and pay Nu 18,000 in a month to the cooperative.
Till now, the feed cooperative has produced only around 300 bags of poultry and animal feeds. The feeds were produced based on demand. The feeds were mostly sold within the gewog and to a few nearby gewogs.
The Lumang Women Livestock Feed Cooperative was established with financial support from Asian Development Bank and implemented by Bhutan Association of Women Entrepreneurs.