Thimphu TechPark picks up the pace
Nidup Gyeltshen, Thimphu

Mar 1, 2016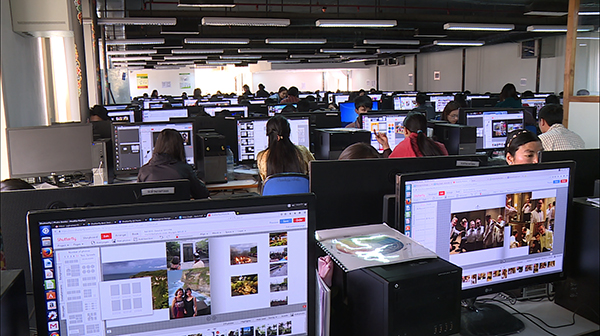 The Thimphu TechPark Limited, Bhutan's first IT Park is looking increasingly optimistic today after suffering many criticisms and setbacks since its establishment in early 2012.
The IT Park has been criticised for being a liability than an asset to the economy. Although, it ran on a commercial motive, it has not declared any profits so far. A few years back, it employed less than 300 people, far below its maximum capacity to provide employment to more than 1,000 people.
Today, however, the Park has become a bustle of activities, with hundreds of graduates and undergraduates sitting behind computers and catering to the global market.
The park today, boasts of employing more than 700 individuals, most of them female. Quite contrary to a year ago, today, the spaces within the park are more or less occupied or booked.
Scan café, a US based photo editing company occupies almost half the total space and provides employment to 538 individuals.
Scan Café accepts pictures from its customers and edits them to make a story book.
The Chief executive of Thimphu TechPark Limited, Tshering Cigay Dorji said the total export value of TTPL has been averaging Nu 132 M a year. By the end of 2016, the park is hopeful it will be declaring profits for the first time.
Besides renting most of its spaces, the Thimphu Tech Park Limited today is looking to build additional structures to accommodate more tenants and employees.
"We feel that the space within the existing building might be filled up by the end of this year, so there is a possibility that we might need to create more space from next year, and if we are sure that there will be demand for more space, then we have to start building more space."
He said the only challenge the company faced today was reaching out to potential tenants in the world. The IT Park is a hundred percent ownership of Druk Holding and Investments.
There are no Indian based companies in the park.