RICB assessing damages caused by Thursday windstorm
Choni Dema, Punakha

Feb 27, 2016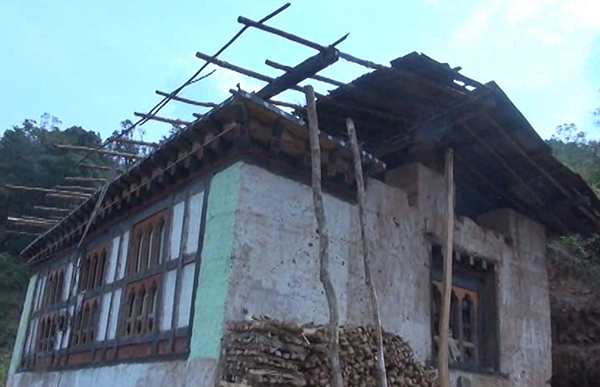 Officials from the Royal Insurance Corporation of Bhutan (RICB) are currently assessing the extent of damages caused by a windstorm on Thursday in Punakha. Of the 11 gewogs, the windstorm affected three.
In Goenshari Gewog, roof of 17 houses were blown off. In Chhubu Gewog, Sewla Shedra's kitchen roof was blown off.
No casualties have been reported so far.
As an immediate relief, the dzongkhag administration distributed tarpaulin sheets to affected households on Thursday. However, those in Kabisa are yet to receive the relief item.
Officials from the Insurance Company completed assessing the damages in Kabisa Gewog, today. Of the 20 households affected, two were not insured.
The claims, officials said, will be processed in two week's time.