Blasting from road widening could damage Trongsa Dzong, locals fear
Surjaman Thapa, Trongsa

Feb 27, 2016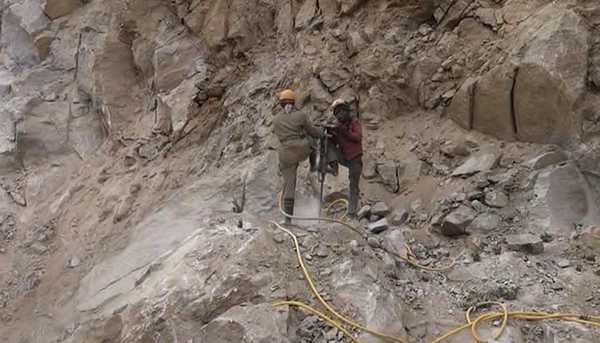 Powerful sound waves and tremors, originating from blasting carried out to widen East-West Highway, could damage the centuries-old Trongsa Dzong, locals fear.
Locals residing nearby say deafening sounds from the blasts that echoes throughout the valley every night could cause irreparable damage to their historical fortress.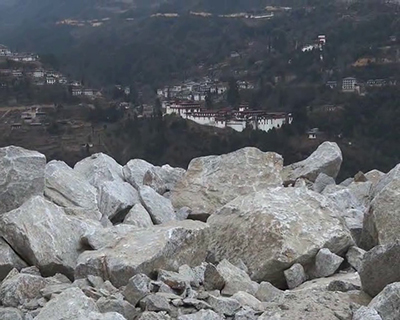 The highway's widening is underway at a place called viewpoint; where travelers and tourists stop to admire the age-old fortress from.
It provides a clear view of the dzong, which is on the other side, about 500 metres away; measured in a straight-line.
The local residents say the sound from the blasts is jarring and that they are kept awake throughout the night sometimes.
"We feel the strong vibration and fear that our houses might just collapse on us," said a resident, Lemo.
"I stay in Sherubling and I can still hear the sound and feel the vibration from the blasts," said another local, Karma. Sherubling is about 13 kilometres away from the viewpoint.
Another local resident, Dendup Passang said blasting activities being carried out these days is manifold compared to 2013 and that the repercussion could be double.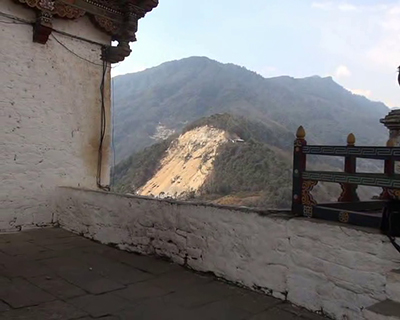 Just like Dendup, the fear among many locals stems from a similar experience in 2013 when the historical fortress had sustained hairline cracks on its wall.
The studies were carried out could not conclude the cause.  The locals had suspected the cause to be blasting from the construction of Mangdechhu Hydropower Project's dam.
MHPA had later approved over Nu 30 M as their social corporate responsibility to renovate the Dzong.
Thromde Thuemi, Pema Letho said they were told the blasting is being controlled. "I don't think so." He also said unlike before, the local residents aren't making an issue out of it.
Recently, the Trongsa Dzongkhag Administration had met with the contractor, Gyalcon Infra Private Limited, responsible for the widening work. The administration had advised the contractor to carry out controlled blasting.
"This is a government project and we have to break through. But we are doing controlled blasting," said the Project Manager, Ugyen Dorji.
He explained during a controlled blasting they use only three emuldine, that is ammonium nitrate, instead of 11. Likewise, he also said they have also reduced the number of holes being drilled.
"Each hole produces sound. So by reducing the holes we are also reducing the sound waves so that the impact is very less."
It has been about two months since the cutting of a 100-metres rock began at the viewpoint and about complete.
Ugyen Dorji said they could have finished the work in about a month's time had it not been for controlled blasting.