Thromde conducts surprise check
Feb 26, 2016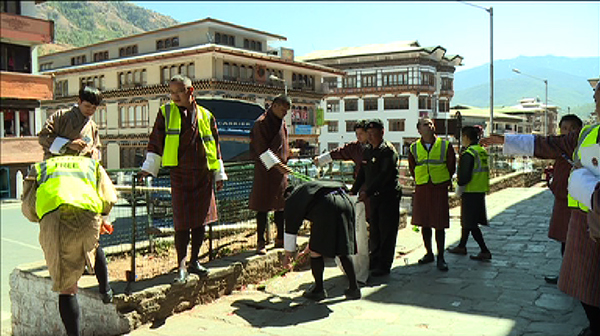 More than 100 building owners across Norzin and Changlam area were penalised by the Thimphu Thromde yesterday for poor waste management in their areas. During a surprise inspection, thromde officials collected more than Nu 100,000 as fine for not following rules and regulations.
According to Waste Prevention and Management Regulation 2012, littering, dumping, smearing of lime and display of posters are not allowed in public places.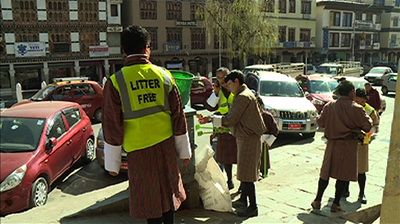 Most building owners paid a fine of Nu 100 for littering. Some house owners were however asked to pay Nu 20,000 for dumping waste into prohibited areas.
Thimphu Thrompon Kinlay Dorjee said, despite several cleaning and awareness campaigns, many people are still unaware. So we have now decided to penalise people directly for breaching the waste management rules. "We will be doing this once a week."
Thromde officials also inspected drainage system, fencing and flooring in the town.
Officials will be strictly monitoring the whole city to manage and prevent waste.