Proposal to extend summer vacation rejected
Feb 26, 2016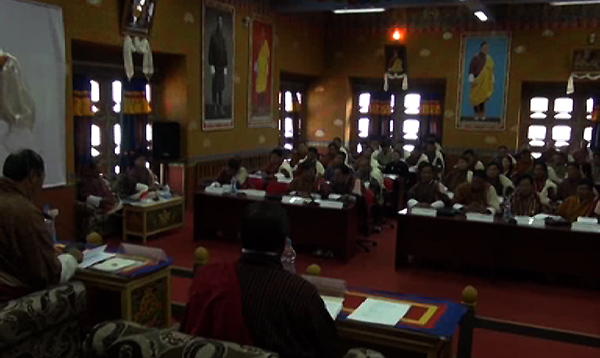 Zhemgang's Dzongkhag Tshogdu rejected the proposal to change the duration of summer and winter vacations for students. The proposal was put forward by the people of Trong Gewog to address the shortage of workers during farming season. 
Trong Gewog's Mangmi, Sangay Dorji said the there is a shortage of labour in Zhemgang and if the summer vacation for students were extended, it may ease the situation.
But majority of the Dzongkhag Tshogdu members were not in favour of the proposal.
Goshing Gewog Gup, Sangay Lethro said, he was happy with the existing policy adding, in summer, it made difficult for students to get to school due to the monsoon. Moreover, for those living in lower Kheng, students earn during the orange season in winter.
Phangkhar Gewog's Mangmi Tashi said, extending the summer vacation would not be of any help to anybody students earn money during winter to meet their expenditure.
Others believe, it was rural urban migration that was causing the prob;em of labour shortage in the dzongkhag.