Bhutanese kidnapped in Samtenling
Feb 24, 2016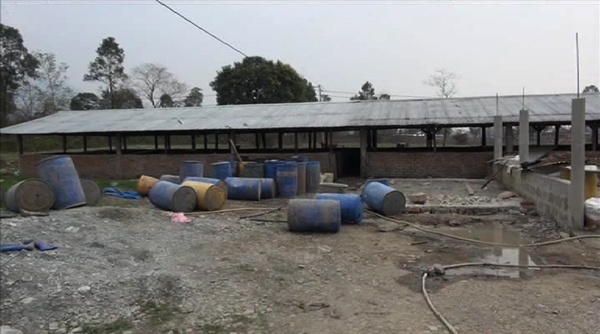 Three Bhutanese, two boys and a man, were kidnapped from Samtenling Gewog in Gelegphu Monday evening around 8 PM. However, one of the boys, who is a mute was released by the kidnappers and found the next day. Search is on for the other two, a 16-year-old student of Gelephu High School and a 27-year-old driver.
The incident took place at Nana Piggery Farm house in Samtenling village, commonly known as Bhur. The piggery is located above the Gelegphu-Sarpang highway about 600 metres away from the Indo-Bhutan border.
Desh Maya Rai, wife of the abducted driver and also one of the eye witnesses said there were six armed men. "I saw my husband and the owner's boy being taken away on gun point, and I could not react, because I was shocked."
Both parents of the 16-year-old student were not home when the incident took place. They had gone to see one of their cousins admitted at Gelegphu hospital. Bishnu Maya Rai, one of the parent of the victim said, she reported the case immediately to the police, but by the time they got back, they were already taken.
The 12-year-old caretaker who was released by the kidnappers was found this morning near one of the Indo-Bhutan border pillars. Through sign language, he explained to the police that three of them were made to spend their night near the pillar by the kidnappers. He was set free in the morning while the other two were taken away. Search operations are underway by police and army personnel from both the sides.