Could TOP mean end of livelihood for some Taxi Drivers?
Yeshi Gyeltshen, Paro

Feb 11, 2016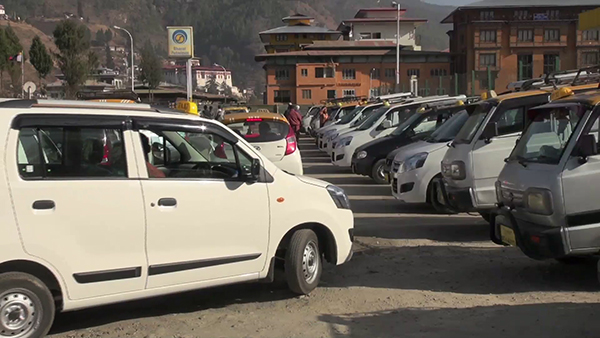 Taxi Drivers in Paro say the Road Safety Transport Authority's new rule of Taxi Operating Permit could mean the end of their livelihood. RSTA's rule doesn't allow those who drive hired cabs to avail Taxi Operating Permit (TOP). Most of the 300 taxis operating in the dzongkhag are on hire.
The drivers will not be allowed to operate if they do not register for the Taxi Operating Permit by the end of this month. But, the rule allows them to drive the taxis until the end of its operating period in case they do not want to register to the TOP.
A Taxi Tshogpa, Namgay said most cabbies in Paro would be ineligible for the TOP since about 60 percent of them drive cabs on hire. "I enquired about this at the base office but they told me they do not know."
Also the others, who own taxis, said RSTA's rule which does not allow them to operate in Thimphu and Phuentshogling is causing a strain in their income. They say ferrying tourists to Thimphu for sight-seeing is a big part of their income.
Namgay said some of the tourists ask the taxi drives in Paro to drive around to Thimphu, Punakha, Wangdue Phodrang and Bumthang. "The new rule does not allow us to make earnings."
RSTA shared the rule was put in place to decongest traffic in Thimphu and Phuentshogling
RSTA also shared a strict monitoring system and penalty amount for breaking the new rules will be decided after the TOP registration finishes this month.