Number of tourists visiting Bhutan decreases
Nidup Gyeltshen, Thimphu

Feb 11, 2016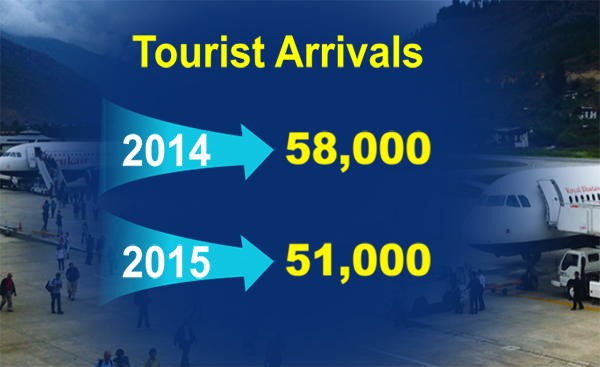 The number of tourists visiting Bhutan saw decrease between 2014-15. While more than 58,000 tourists visited Bhutan in 2014, only around 51,000 visited last year.
Consequently, revenue inflows also decreased by around Nu 300 M.
In 2014, Bhutan earned roughly Nu 5B while last year, the earning dropped to Nu 4.7B. The highest tourist arrival was recorded in the month of April and October.
In 2009 tourism revenue was recorded at Nu 2B.