First official Kupar of The Gyalsey released
Tshering Dema, Thimphu

Feb 10, 2016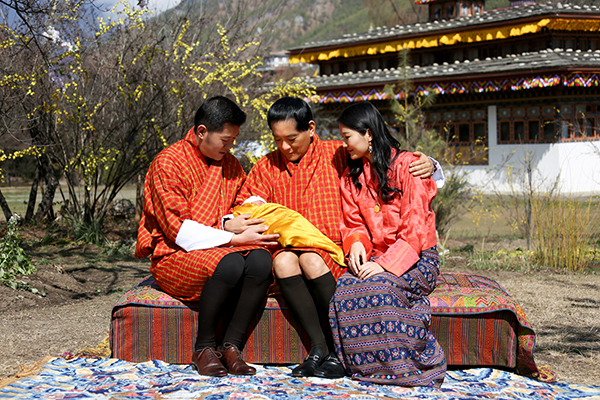 The first official Kupar of His Royal Highness The Gyalsey was released on social media, yesterday. It was as a special Losar gift to all the people who have expressed their wish to get a glimpse of the first Royal Child of Their Majesties.
The Kupar, which was shared by thousands of people on social media such as Facebook, instagram and twitter, has His Majesty The Fourth Druk Gyalpo hold The Gyalsey as His Majesty the King and The Gyaltsuen look on. It was taken at Lingkana Palace.
The Kupar was also shared by numerous international media.