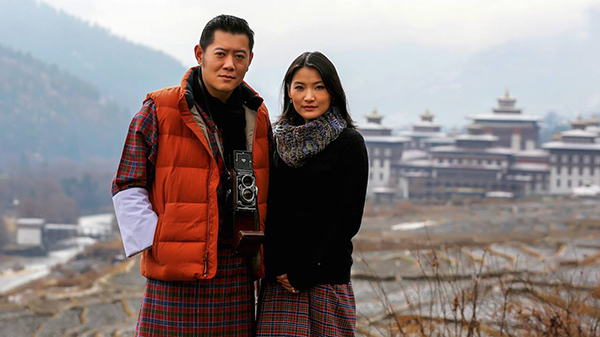 Bhutanese people across the country were greeted with ecstatic news today morning when many learnt of the birth of the Prince, The Gyalsey yesterday night.
While those having access to social media poured their wishes and happiness, others called each other in their cellphones to share the news.
A press release from the Royal Office of Media announced that, "His Royal Highness The Gyalsey, the First Child of Their Majesties has been born."
His Royal Highness was born in Lingkana Palace in Thimphu. His Majesty The King was at Her Majesty's side at the time of the Royal Birth. "Their Majesties and members of the Royal family are filled with profound joy," the release adds.
The newborn prince was first presented to His Majesty The Fourth Druk Gyalpo.
Meanwhile, His Holiness the Je Khenpo presided over the religious ceremonies and sacred Bhutanese traditions that were observed across the country during the occasion.
His Holiness the Je Khenpo said, the Royal Birth is a moment of profound happiness for the people of Bhutan.
Soon after, Prime Minister Tshering Tobgay appeared on the National TV and announced Monday a holiday across Bhutan to celebrate the Royal Birth. Besides several other significant programmes, two saplings of the Bodhi tree from Sri Lanka and Bodhgaya and 108 trees, each of five different species with sacred significance, are being planted at selected locations to mark the day of the Royal Birth.
At the same time, the Hindu communities in the southern dzongkhags offered prayers at the Samtse Mandir.
A few months back on 11 November during the 60th anniversary of His Majesty The Fourth Druk Gyalpo, His Majesty The King announced that Her Majesty The Gyaltsuen was expecting a son.