Landowner stops committee from clearing the road she blocked
Kuenga Tashi, Phuentshogling

Feb 5, 2016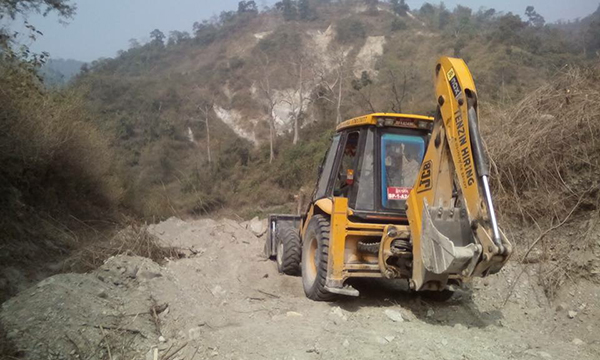 (Update): A landowner in Bangay under Phuentshogling, who has blocked a Gewog Centre Road since Tuesday, stopped the authority from clearing the road, today.
A committee of dungkhag and thromde officials and police could clear only a few metres of the block before Zangmo turned up and stopped the work.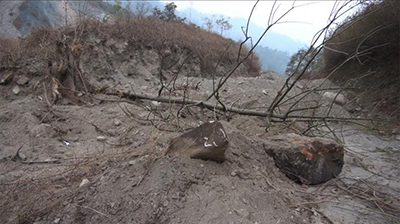 Zangmo has placed huge stones, boulders, and mud in the middle of a Gewog Centre Road that connects gewogs of Phuentshogling and Loggchina.
She said she has cooperated and let the gewog use her land for about four years now. Zangmo said she cannot go on like this anymore.
"About 60-70 decimal of my land is destroyed. I am alone and have to bear all my children's expenses. My expenditure, including land tax, came up to about Nu 60-70 thousand in last two years. It's painful."
She also said the road was constructed without her consent and that she did warn the gewog officials several times that she would resort to such action if they do not take the road elsewhere.
The committee members are expecting the two gups of Phuentshogling and Loggchina Gewogs to file a complaint against Zangmo.