Gelegphu gets Tikaram Kafley as the new Thrompon-elect
Jan 25, 2016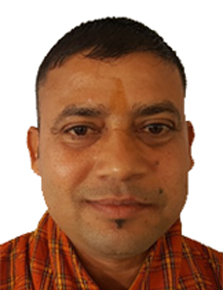 Tikaram Kafley secured 317 votes to become the new Thrompon-elect of Gelegphu Thromde. Of the 1,121 registered voters, 677 came out to vote.
The other contestants, Tshering Norbu secured 206 votes and Harka Bahadur Gurung, 155.
Tikaram Kafley, from Jampeling Constituency, has Masters in Technology from Bhopal University in India. Prior to the thrompon candidature, he served as a Dzongkhag Engineer in Sarpang and later as the Chief Engineer of Gelegphu Thromde. He worked in civil service for 15 years.
"For instance, when an individual comes to thromde office with concerned documents, they face various problems while dealing with the officials. Since I am from technical background, I have an experience in such issues. I think I can serve people well."