I will send you power tillers: PM tells people of Thrimshing and Kangpar
Pema Namgay, Trashigang

Jan 15, 2016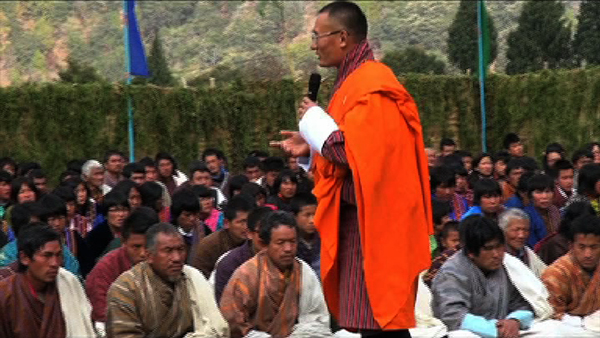 The Prime Minister, Tshering Tobgay promised to send power tillers to Thrimshing and Kangpar Gewogs under Trashigang, during a meeting with the people, today.
In the last 31 years, since the government started distributing power tillers, only one each reached Thrimshing and Kangpar, last year.
"…I will send another power tiller within a month; if you have operator." If not, Lyonchhen said, they will first train an operator and then send the machine soon after.
The Prime Minister said he will send another one by the end of, this year. "It is the responsibility of the government to send power tillers but it's the responsibility of the people to use it as per the guideline."
Similarly, the Prime Minister also promised to send a power tiller to Kangpar Gewog.
Lyonchhen said the government would eventually be distributing a power tiller each to all the chiwogs by 2017.
Meanwhile, the Prime Minister also promised to install two electric fencings each in Thrimshing and Kangpar Gewogs. Prime Minister said electric fencing is the best solution to address human-wildlife conflict.
Prime Minister promised to send the electric fencing within this winter to be installed on a pilot basis.