National Disability Policy to be put in place
Cheten Dupchu, Thimphu

Jan 14, 2016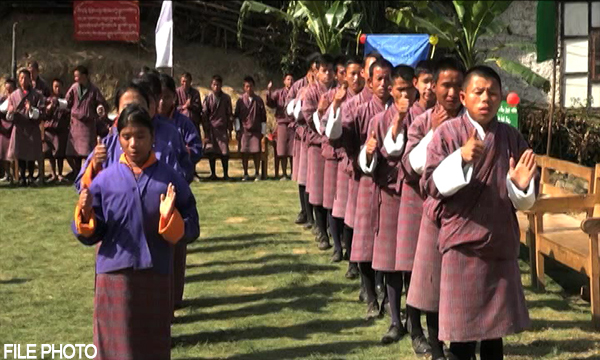 The Multi-Sectoral Task Force members, involved in developing the National Disability Policy, plan to put in place the policy by next year. In a move to develop the policy, the Multi-Sectoral Task Force members will submit the concept note to the Cabinet, next week.
The submission will be the first step towards developing the policy.
The concept note, which is almost complete, will point out importance of the National Disability Policy and its impact, among others.
"Addressing the needs of vulnerable group is one of the 16th national key result areas identified in 11th Five Year Plan," said Multi-Sectoral Task Force Member, Tshering Penjor.
He said vulnerability-based assessment conducted by GNH Commission, with support from UNDP, identified differently-abled people as one of the vulnerable group in the society. "So now the government has identified GNH commission to spearhead the formulation."
He said since the formulation of the policy is broad and lengthy process, the task force team does not want to formulate in haste.
After the concept note is approved by the Cabinet, the task force team will be electing a chairman and meeting with different stakeholders.
The team will be also making field visits and interacting with the people with special needs.
The United Nations Development Programme, which assisted the task force members enhance the team's capacity, said the policy would help the country address the issue at a much larger scale.
"There is not a single well-coordinated effort towards addressing the problems," said UN Bhutan's Communication Analyst, Pushkar Chettri.
He said the policy will lead to more coordinated effort.