Former Assistant Principal sentenced for voluntary man slaughter
Pema Samdrup, Zhemgang

Jan 8, 2016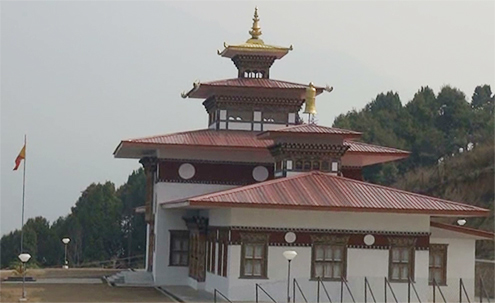 Zhemgang Dzongkhag Court sentenced the former Assistant Principal of Yabilaptsa Middle Secondary School to nine years imprisonment for voluntary man slaughter of a 14-year old female student.
The incident took place in October, last year. The girl had approached the Assistant Principal seeking clarification and evidence of the supposed relationship between her father and the Assistant Principal's wife. The Assistant Principal had earlier shared about his suspicion with the student.
But when the girl had approached him for the clarification later, he became infuriated and pushed the girl. He then strangulated her using a hand towel.
The court sentenced him under section 140 of the Penal Code of Bhutan which says a defendant shall be guilty of the offence of voluntary manslaughter, if the defendant possess the intention to kill but without premeditated malice, acts under the violence of sudden passion occasioned by some great provocation such that a reasonable person would be induced to cause the death of other person.